New Construction Projects
Total Golf Construction is a world-wide firm which actually has built its reputation on our new construction projects. Much of golf construction today is centered around renovations. While we do appreciate renovation work, new construction is exciting for all parties involved. Here are a few of our favourites.
United Arab Emirates
Total Golf Construction has built golf courses around the world, including the first all-grass golf course in The Middle East. This course - "The Emirates Golf Club" in Dubai, is a world-renowned facility and has been rated number 1 on the European PGA Tour.  It is also, the home of the "Dubai Desert Classic," which is a regular stop on the European PGA tour. Another spectacular course built by Total Golf Construction, is the "Dubai Creek Golf and Yacht Club". A 27-hole Championship Golf Course and practice area.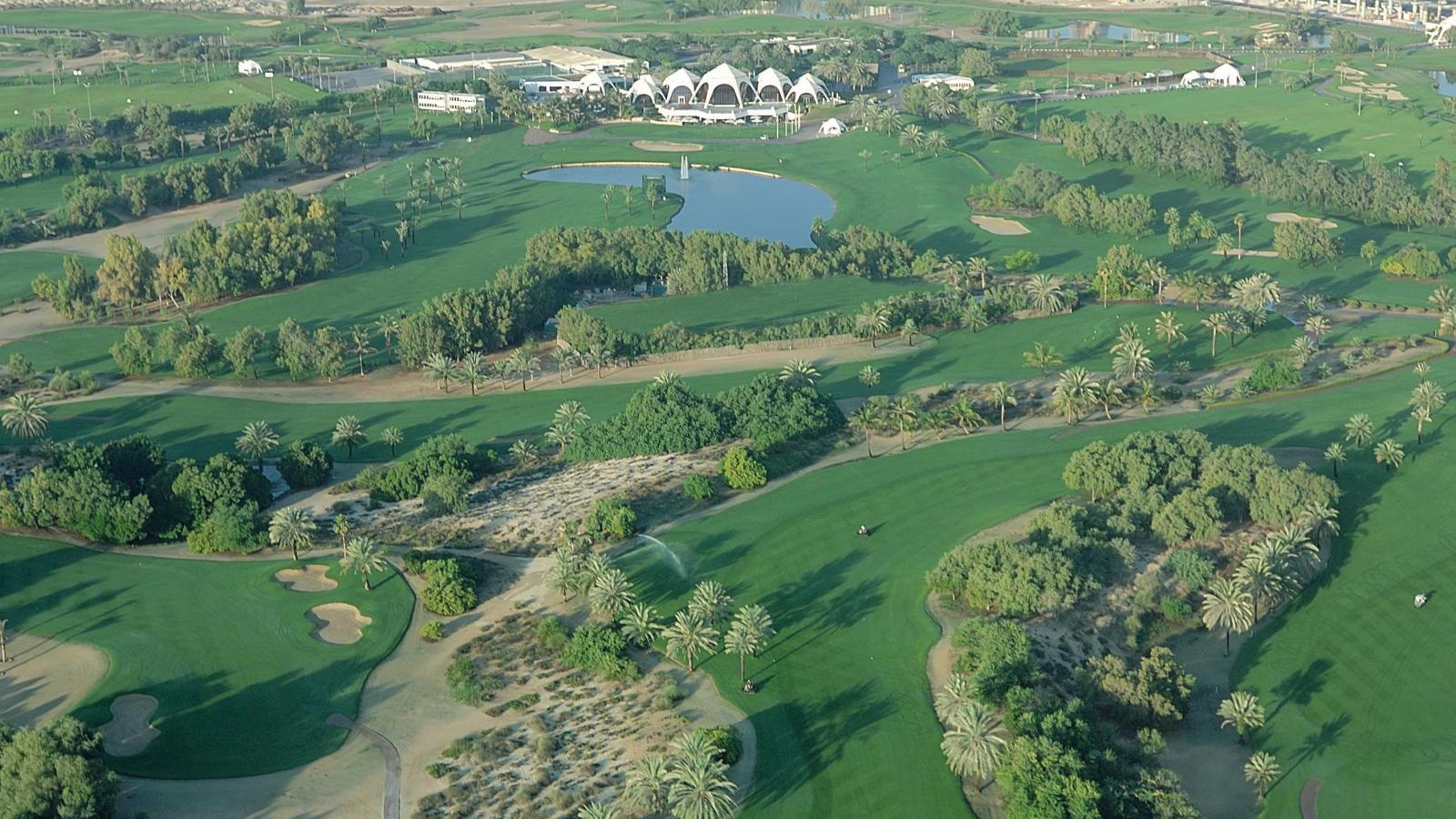 Africa
Golf is growing in Africa. We have completed a new 18 hole Golf Course, with a driving range and short game practice facility named Smokin' Hills Golf Resort in Ilara Mokin, Nigeria.  The course, designed by Ron Garl, has been built to Championship standards with state-of-the-art features and materials.  The course with its pending hotel and real estate units, is a unique facility in this emerging "University" town. The golf course was developed on land recovered from a forested site of rolling hills and scenic views over open country.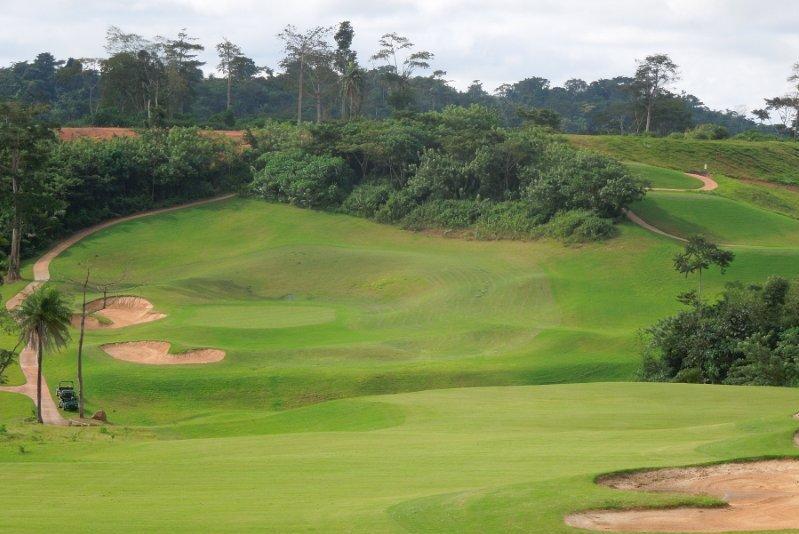 Carribbean
Total Golf Construction has a very strong presence in the golf-rich Caribbean with multiple courses and projects. On one notable project, we teamed with renowned architect, Robert Trent Jones, Jr. to build an 18-hole, 7,000yard Championship Course in The Bahamas . . . The Reef Course at Our Lucaya, is a beautiful course with wonderful views and stimulating PGA level golf.  Golfer Magazine named it among the "Top 100 Golf Resorts in the World".  Truly, a world-class golf course and experience.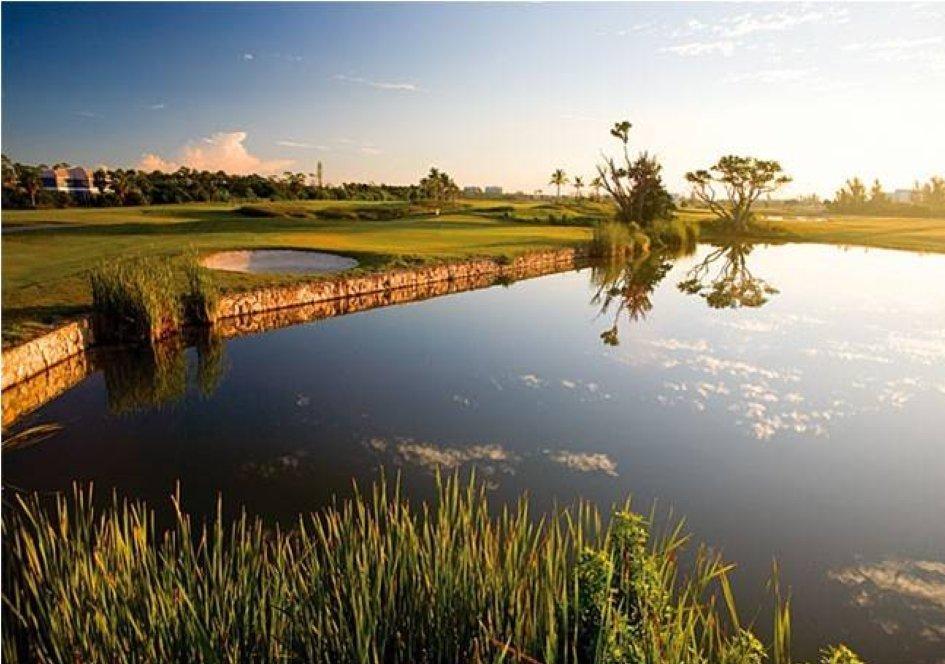 Azerbaijan
In a dramatic development for the ancient game, Total Golf Construction won the competitive bid to build a World-Class Championship Golf Course in Azerbaijan – the first in that historic and burgeoning country. The National Azerbaijan Golf Club managed by Troon, is an incredible course with four-seasons play, mountainous terrain and panoramic vistas. We are honoured to be the company helping spread golf throughout the world!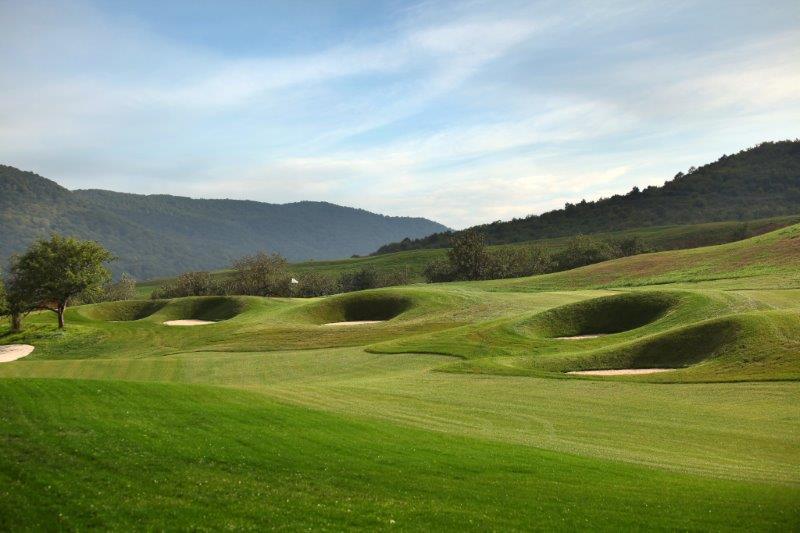 Summary
We are one of the few companies which is still involved with NEW golf course construction on a regular basis. While most of that development has shifted to off-shore locations, we are still involved with North American projects as well. We feel our continued work in new construction puts us at both a competitive edge and a quality advantage to our clients throughout the world.
See More of Our Project Images At Our Worldwide Photo Gallery - Here